Be the doctor you were meant to be
Enjoy your practice again
DC Trainings is Your Official Practice-Growth Solution
Members of DC Trainings Get Instant Access to Exclusive Content
DC Trainings provides a proven, cost-effective and comprehensive curriculum that will help you improve the efficiency, effectiveness and profitability of your practice.
Print + Video Content for 6 Modules
You'll enjoy proven, effective, practice-growth training.
Weekly Webinars +
Live Seminars
Continuing Education credits are included for no additional charge.
Patented Templates
Resource document samples, forms, templates and scripts are all included.
One-on-One Mentoring
These customized mentoring sessions help you invigorate your practice.
Join a webinar now
Decide. Commit. Succeed!
Have a question for Dr. Sawyer? Call or email today! (831) 889-8033
Meet Dr. Scott Sawyer, your Practice-Growth Expert.
"I'm a surfer from Santa Cruz who rode a pony to school"
I know what it's like to struggle. I grew up in what many would call poverty — a house with no electricity or telephone, I rode a pony to a one-room schoolhouse with just 14 kids, worked the family farm, learned self-sufficiency, and needed tenacity to grow and thrive. Now, through a chiropractic lifestyle I enjoy a balanced life with an amazing family... and plenty of surfing!

Over the years, I've shown both newly-graduated and seasoned chiropractors how to find a new love for their practice and take it to the next level.

If I were to retire from practice today, it would still run on auto-pilot and remain profitable. I choose not to leave because I love helping people achieve better health through our chiropractic principles.

Outstanding Reviews
What Chiropractors like you are saying about DC Trainings
If you are looking to have a motivated, well-trained, staff-driven practice, DC Trainings is the training program for you. After 13 years in practice, my team has never been more focused on our practice goals.
Vacaville Chiropractic
Vacaville, CA
Dr. Sawyer's trainings have made me a much stronger leader and helped me strengthen my practice. After over 25 years in practice, I am in love with being a chiropractor again!
Total Health Chiropractic
Livermore, CA
Join a webinar now
Decide. Commit. Succeed!
Have a question for Dr. Sawyer? Call or email today! (831) 889-8033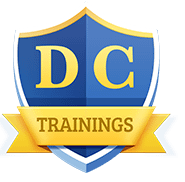 Have insider tips and exclusive content from Dr. Sawyer every week delivered straight to your inbox. Learn about the week's module, and receive an easy sign-up for the webinar of the week. Get early access to awesome deals on DC Trainings products.Sign up today and get instructions to enter our membership raffle!
Be the doctor you were meant to be
Enjoy your practice again